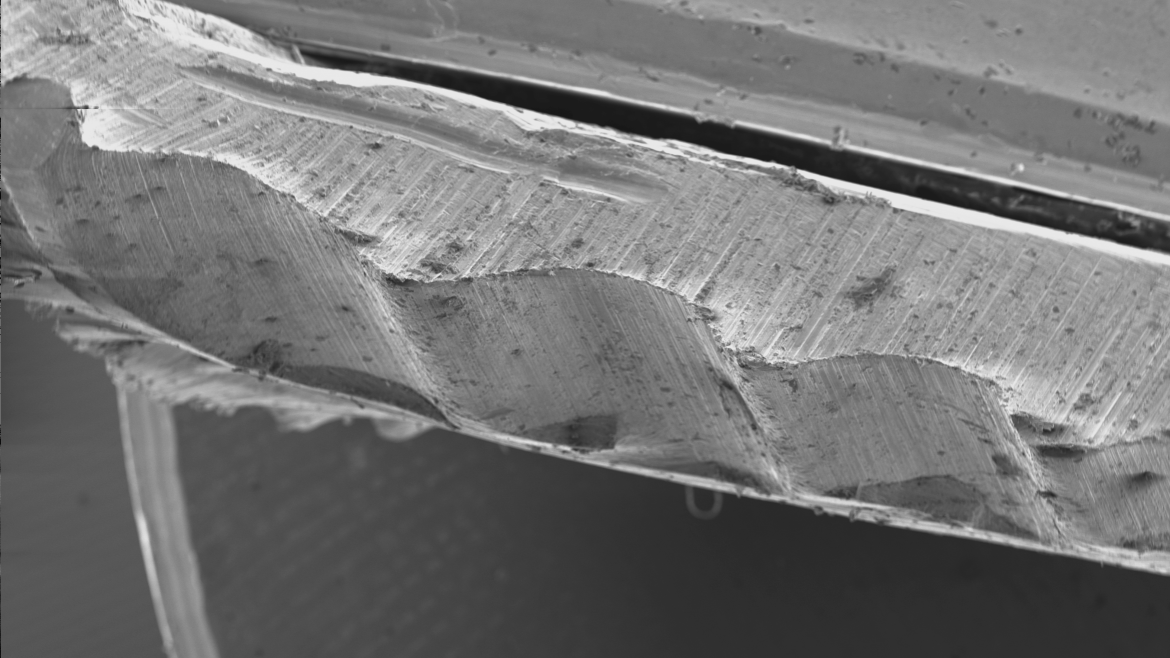 Most of us probably wish we could use them more often, since steak knives generally conjure images of tasty meals with good company. They aren't super sharp, but it comes to devouring our chosen beast one bite at a time, they get the job done. Like most things we encounter on a near-daily basis, we pay little mind to what it's made of, or what it looks like up close. Today is our chance to go under the microscope and see that serrated edge really looks like!
Click for the HD Version of the Header Image
Serrated Steak Knife Blade
As I've mentioned in previous posts, getting good imagery of objects with lots of dynamic topology is really difficult. The SEM can't focus on multiple areas at a time, so every tile will always have some area out-of-focus. Given that steak knife serrations are interesting because of this strange topology, we were in for a bit of a challenge. Fortunately, we were able to get some good shots of one serration up-close. This image isn't very high magnification, but we're looking at the raised edge of a single serration. This is a brand-new and unused blade straight out of the box, but you can still see just how roughed up the metal surface is, especially compared to the razor blade.
To help provide a sense of what we're actually looking at, here's a wide-angle shot of the serration and surrounding area. The zoom afterward is focused on the front face of the serration.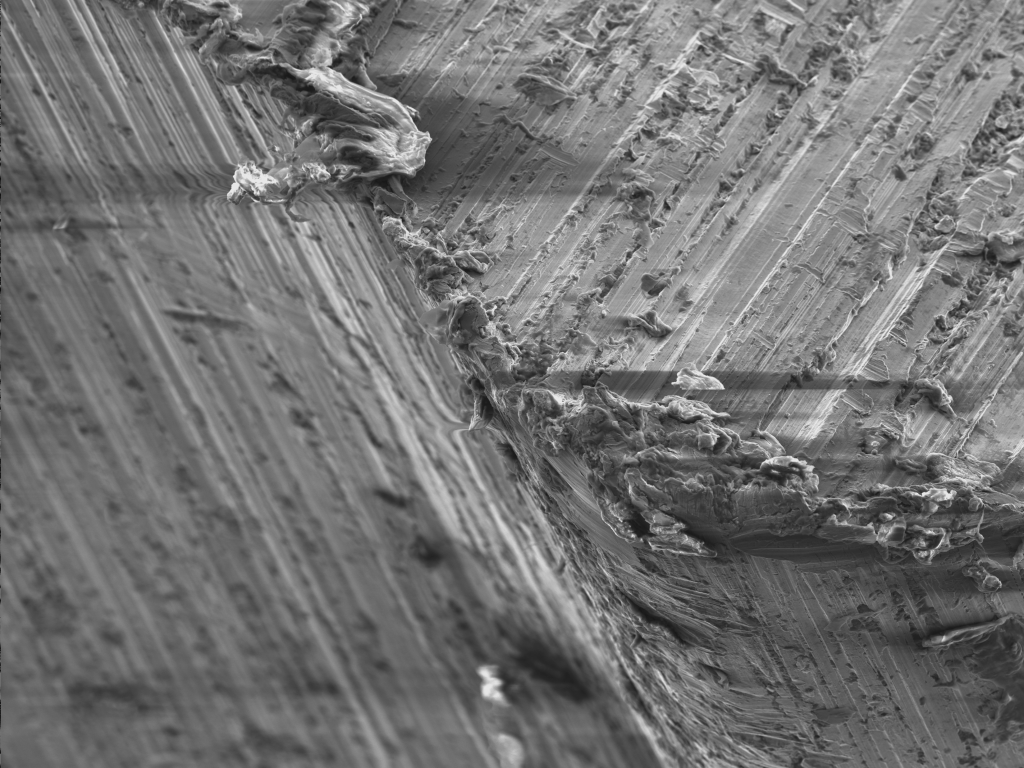 I would have loved to get imagery of a larger area, but we ran out of time with the microscope. If you're as fascinated by these shots as we are, consider supporting us on Patreon! Your contributions could help us gather more images more quickly!